A Miracle for Her

The doctors said, "Things are bad,"
As they announced their diagnosis
"There's something growing in her brain,
No hope," was their prognosis.

Specialists were consulted,
They ran tests and shook their heads.
"This thing is growing much too fast,
Too bad ... so sad," they said.

Of course, there were many prayers,
From family, loved ones, friends,
"Please, dear Lord, a miracle,"
Was how each prayer began.

There were days she seemed to rally,
Perhaps an answer to folks' prayers,
Though other days she seemed to fail,
Then folks felt deep despair.

One step forward; two steps back,
And that's the way it went,
Some days everybody cheered,
Other days ... they wept.

The prayers for her continued on,
"Please, dear Lord, a miracle."
By now God knew their words by heart,
He, too, was sad ... but merciful,

God watched her as she battled
Against that thing inside her head,
He smoothed her brow and blest her,
While soothing those beside her bed.





But then, as was predicted,
She gently slipped away,
What happened to the miracle,
For which so many prayed?

We know God heard her loved ones' pleas,
Since He hears every prayerful word,
And since she loved her Lord so much,
Why not a miracle for her?

Though she was prayed for day by day,
At her death, folks were distressed,
For they believed what was received
Was not per their request.

Folks prayed that she be free of pain,
They prayed that she be well,
They prayed that she be fully healed,
"Please, dear Lord, a miracle."

Well, all their prayers were answered,
With results folks could not see,
But that's the way the good Lord works,
Part of His mystery.

When the angels brought her to Him.
God embraced this precious soul,
As He granted then her miracle,
Which made her well and whole.

written by Virginia (Ginny) Ellis


The song "Memories" written and performed by Margi Harrell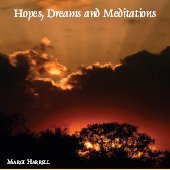 Check out CDs from Margi Harrell