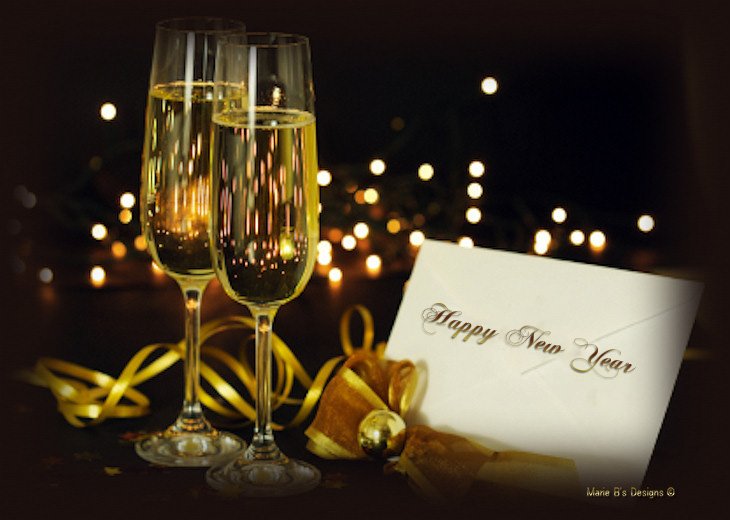 Celebrate the New Year

Let's have a celebration
And toast a brand new year
Here's to you my family and friends
Those who are far and near.

I wish you joy and happiness
In everything you do
May love and prosperity
Follow you the whole year through.

Goodbye to the old hello to the new
Make your resolutions today
And may every one of them
Be fulfilled in some small way.

One thing that I know for sure
No matter what I do
Is thank you for being so special
And a Happy New Year to you!

Written by Ginny Bryant

Happy New Year!