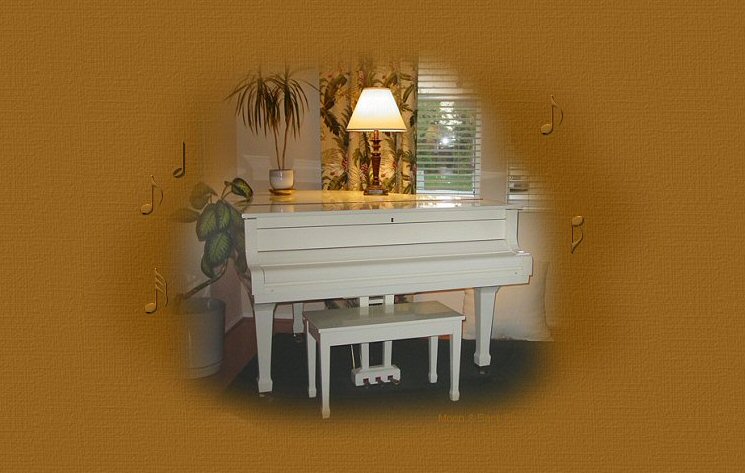 Ivory Praise

She stroked the keys of ivory,
Fingers moving as in dance,
With melody and rhythm,
Her heart became entranced.

The notes resounded, joyously,
Through open windowsills;
They trailed across the valleys deep,
Lifted, to the highest hill.

She marveled at the beauty,
Revealed in every chord.
How marvelous to play,
Sweet love songs for her Lord.

Wondrous gift that He has given
Tunes played in praise to thee.
Our God is magnified above,
Let earth sing in harmony.
by Marie Williams
Dedicated to Margi Harrell for all her
selfless time and music she so lovingly
and freely shares with the world.
May God richly bless you, Margi.