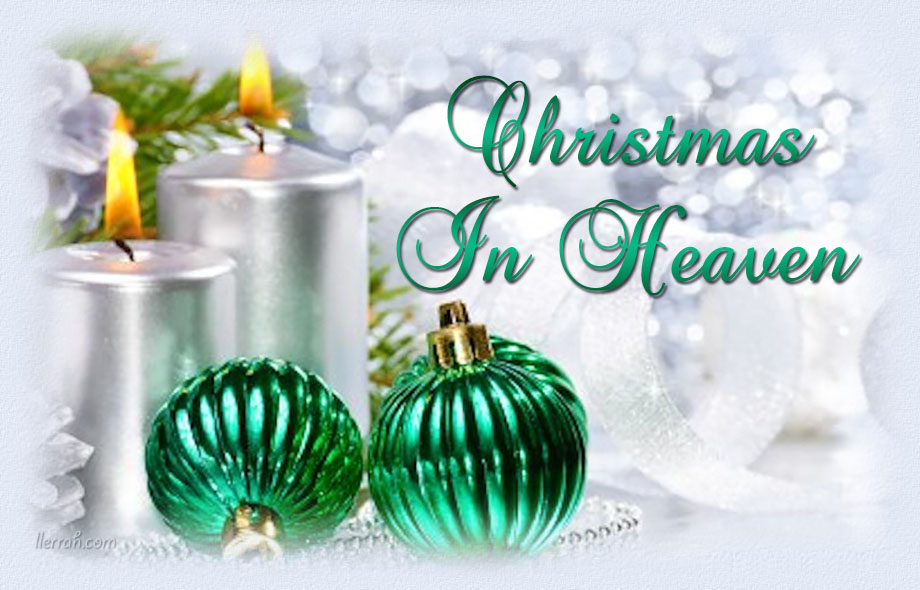 Christmas in Heaven

I see all the Christmas trees
As I look down below with
Little lights like Heaven's stars
Reflecting on the snow.

I hear all the Christmas songs
Each of us hold so dear
Yet the music can't compare
With the Christmas choir up here.

I could never tell you
The beauty their voices bring
It's beyond any description
Just to hear the angels sing.

I know how much you miss me
I see the pain deep in your heart
But I'm really not that far away
For we are not apart.

Be happy for me my precious one
I love you so my dear
Be happy I'm spending Christmas
With our blessed Savior this year.

I'm sending you a special gift
From Heaven up above
A very beautiful memory
Of my deep undying love.

Love is a gift more precious
The purest of all gold
It has always been important
In the stories Jesus told.

Remember me in your memories
Please wipe away each tear
I am happy to spend Christmas
With Jesus Christ this year.

Written by Ginny Bryant

Merry Christmas